The Road to Public Listing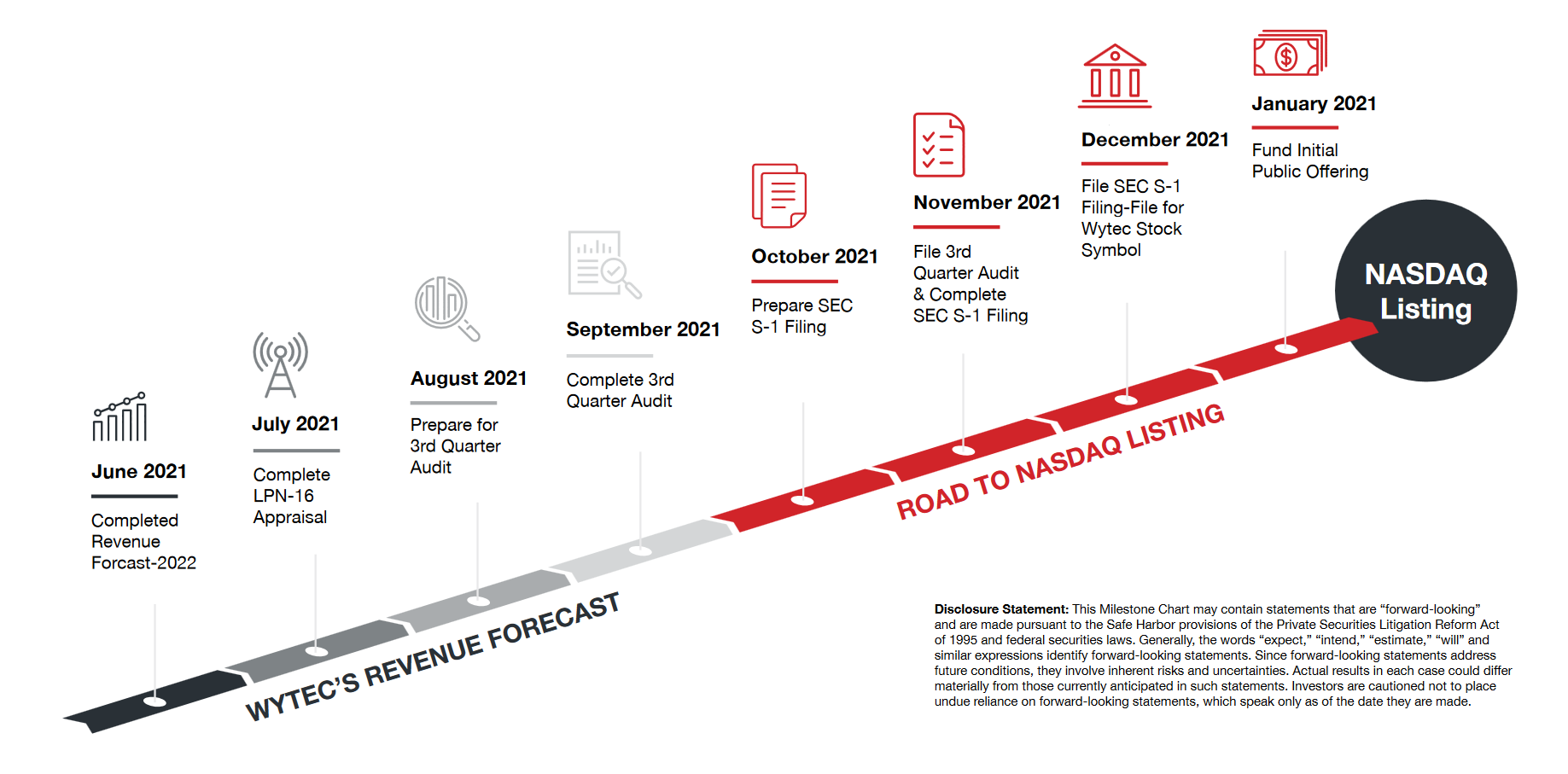 Disclosure Statement: This Milestone Chart may contain statements that are "forward-looking" and are made pursuant to the Safe Harbor provisions of the Private Securities Litigation Reform Act of 1995 and federal securities laws. Generally, the words "expect," "intend," "estimate," "will" and similar expressions identify forward-looking statements. Since forward-looking statements address future conditions, they involve inherent risks and uncertainties. Actual results in each case could differ materially from those currently anticipated in such statements. Investors are cautioned not to place undue reliance on forward-looking statements, which speak only as of the date they are made.
Use this interactive chart to learn more about Wytec's Milestones
<! ========= Cool Timeline Free 2.7.1 =========>
Cool Timeline
January 2021
School District Revenues
School District Revenues – January 2021 – In 2019, Wytec was awarded a contract with Laredo Independent School District (ISD) in Laredo, Texas, through..
Read More