5G Networks Can't Succeed without a small cell revolution. -PwC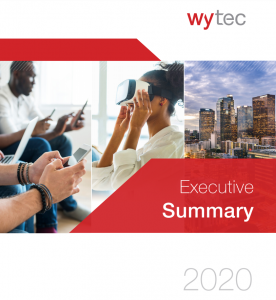 Wytec owns patented Small Cell technology known as the "LPN-16". Its neutral-host design is its key differentiation from other Small Cell technologies, with its ability to support multiple spectrum usage owned and utilized by multiple mobile operators simultaneously. This multi-operator architecture is overwhelmingly accepted by city governments due to the reduced need for utility poles as compared to a single-operator Small Cell. Carriers are expected to overwhelmingly accept this due to a substantially reduced installation cost and speed of deployment.
Another key feature and differentiation of Wytec's LPN-16 design is its integration with private LTE networks. Already, the City of San Antonio, in a recent article, has indicated a major initiative in deploying a citywide private network to be integrated with its school districts in support of greater distance learning capabilities and increased public safety. Though much of the funding support could rely on federal relief programs, Wytec believes that it can present a way of "self-funding" these needed initiatives through a collaboration involving existing Independent School Districts' ("ISDs") and their federal funds (already in place), revenue derived from a private LTE network (owned by both the city and ISD), and private funding from the capital markets.
Wytec's Executive Summary discusses its predictable revenues, significant partnerships, national security partnership opportunities, and provides an opportunity to view Wytec Milestones to its listing on a public market.