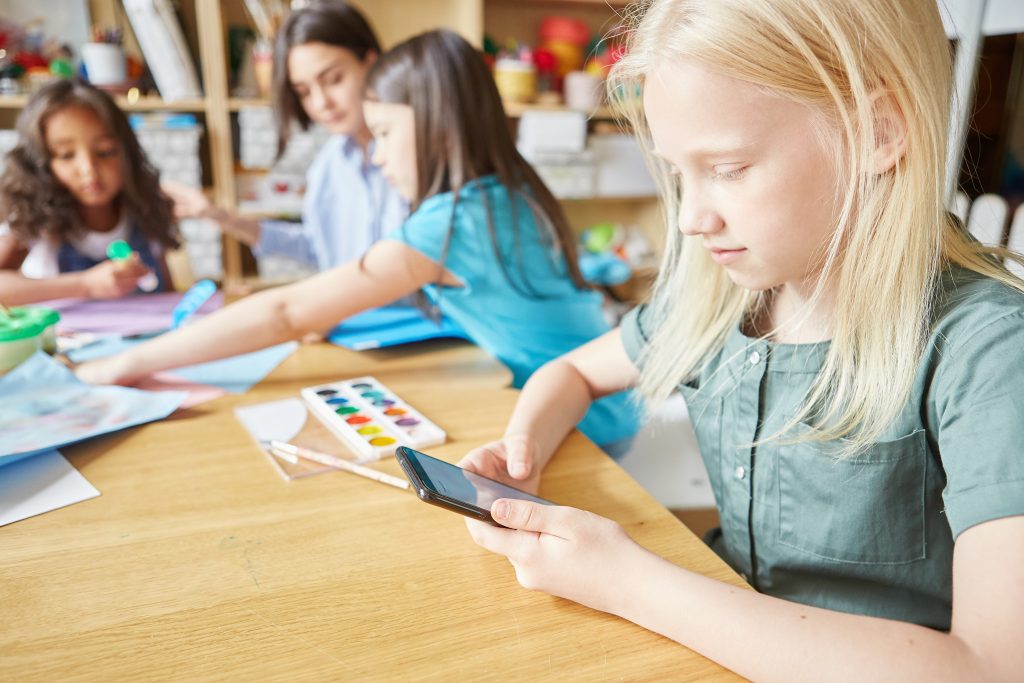 1. E-Rate Program
The E-Rate Program, administered by the Federal Communications Commission (FCC), is a program that provides discounts to educational institutions and libraries for telecommunications systems and select connectivity services. This initiative was originally intended to provide funding for traditional internet connectivity, but recent additions to the program have expanded its scope to install Wi-Fi enhancements for schools. E-rate has allowed schools and libraries across the U.S to obtain the essential financing for the necessary infrastructure to provide broadband services to students and the broader community.
One example of how the E-Rate program induced a positive impact on education took place at Middletown Township Public Schools in New Jersey. The school district had purchased laptops for every student to use on a daily basis within school grounds, but didn't have the network capabilities to handle the influx in bandwidth their network would be undergoing from all those laptops accessing the internet all at once. E-rate funding allowed the district to obtain the necessary infrastructure that would support the 13,000 Chromebooks spread across 17 campuses.
Some of the available services provided by the program are:
Broadband over Power Lines
Ethernet
Satellite
Fiber
Telephone Dial-up
Fixed Wireless
Antennas, connectors, and related components for internal broadband connections
Cabling
Routers
Switches
Access points used in a local area network (LAN) or wireless local area network (WLAN) environment (such as wireless access points)
Wi-Fi Software
Digital Subscriber Line
Satellite
Switched Multimegabit Data Service
For more information on how to apply to E-Rate, click here.
2. Emergency Connectivity Fund
COVID-19 outlined the need for equal access to broadband funding in education. In response, the federal government established the Emergency Connectivity Fund (ECF). This fund is designed to help schools and libraries provide remote learning opportunities by supporting the purchase of eligible services and connected devices. A survey, conducted by the Digital Equity for Students and Educators, concluded that nearly one-quarter of U.S. students didn't have the resources they needed to participate in remote learning. The program has been a lifeline for school districts striving to ensure that students can access broadband services during challenging times. Though remote learning isn't as common as it was during the pandemic, it is reassuring to know that such funds exist in case the unthinkable were to occur once again.
While the ECF was initially established in response to the pandemic, its benefits extend beyond emergency situations. The program motivated educational institutions to invest in broadband infrastructure and personal devices for students, enhancing their long-term capabilities for remote learning, digital literacy programs, and more.
Eligible equipment and services provided by the Emergency Connectivity Fund are
Laptop and tablet computers
Wi-Fi hotspots
Modems (including air cards)
Routers
Devices that combine a modem and router
Funding for this program is available for equipment or services purchased from July 1st 2022 through December 31, 2023. It's not too late to receive funding! Learn how you can apply today.
3. USDA ReConnect Program
It is no surprise that rural areas have always faced challenges in providing broadband services to schools. The biggest obstacle rural communities often face is a lack of broadband infrastructure due to low population density. The expense of implementing and maintaining infrastructure like fiber optic cables or cellular towers increases dramatically when distributed among a limited customer base. Thus, telecommunications companies will not make investments in infrastructure.
In an effort to provide equitable broadband access to rural communities, the USDA ReConnect Program was established by the federal government. The program allocates funding to expand broadband access in rural communities, including those with educational facilities. While this grant is not strictly for education, it indirectly provides broadband infrastructure support for schools in underserved communities. Since the USDA ReConnect program began in 2018, it has served as a critical resource for students in rural regions to gain equitable access to broadband.
Eligible Funding Purposes for USDA ReConnect include.
Funding the construction or improvement of facilities to provide fixed terrestrial broadband service
To fund reasonable pre-application expenses
To fund the acquisition of an existing system that does not currently provide sufficient access to broadband (eligible for 100 percent loan requests only)
To learn more about the application process, click here.
4. School Violence Prevention Program (SVPP)
The School Violence Prevention Program (SVPP) is a nationwide funding initiative that revolves around making advancements to public safety in schools. While the primary goal of the program is to prevent violence within educational facilities, it collectively promotes the development of secure and modernized school environments. A dependable telecommunications infrastructure can help ensure a safe learning environment for students as it can be utilized for emergency notifications and coordination in the event of an emergency. Technology such as Wytec's cellular enhancement solution qualifies for the grant as it supports technology that expedites first responder response in the event of an emergency.
According to the Community Oriented Policing Services (COPS) , SVPP funds can used for any of the following
Coordination with law enforcement
Training for local law enforcement officers to prevent student violence against others and self.
Metal detectors, locks, lighting, and other deterrent measures
Technology for expedited notification of local law enforcement during an emergency
Any other measure that the COPS Office determines may provide a significant improvement in security.
For more information on how to apply, click here.
5. Student, Teacher, and Officers Preventing (STOP) School Violence Program
Like the Stop School Violence Prevention Program (SVPP), the Student, Teacher, and Officers Preventing (STOP) School Violence Program also focuses on preventing violence and promoting school safety within campus premises. STOP provides federal funding to law enforcement agencies, school districts, and other organizations to create safer learning environments.
It is important to note that award recipients for the program must provide evidence that the products and services they seek do in fact promote school safety. The evidence criteria are as follows.
Strong evidence from at least one well-designed and well-implemented experimental study
Moderate evidence from at least one well-designed and well-implemented quasi-experimental study.
Technology such as Wytec's cellular enhancement and gunshot detection solutions could be used with STOP funding, considering an evidence-based case is provided when applying. To learn more about STOP and information on how to apply, click here.