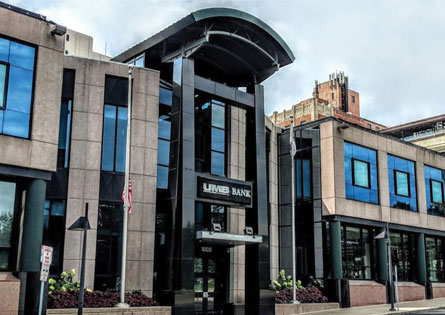 UMB Bank Technology Center – Kansas City, Missouri
Project Type: Cellular Enhancement
In a time when mobile devices connect us to the world, feeling restricted by the bounds of your mobile device's coverage can be frustrating and worrisome. When UMB Bank Technology Center employees moved into their new building in Downtown Kansas City, MO, they quickly learned they were unable to use their mobile devices inside the new building. This caused missed calls, drained mobile phone batteries and many other issues for the staff in the building.
UMB determined the best way to relieve this anxiety and potential safety concern for its employees, was to install a cellular enhancement solution. They chose to install Cel-Fi by Nextivity QUATRA 2000 systems throughout the building to improve cellular coverage for all four US carriers. Wytec was chosen by UMB to deliver the Cel-Fi solution.
While the downtown Kansas City cellular signal environment is very complex with many different cellular signals visible from the roof top of the building, the Cel-Fi technology can isolate the signals and deliver a consistent signal in the occupied space. This allows mobile devices to work as they should, but more importantly, the UMB employees are reconnected to their lives outside the office.