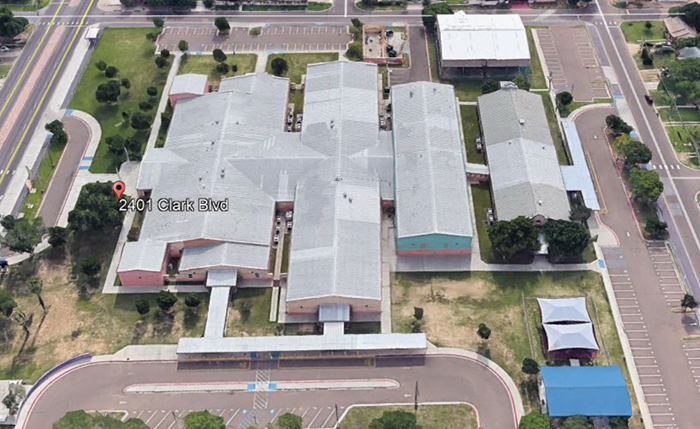 Wytec has proudly partnered with Nextivity Inc. in providing Laredo Independent School Disctrict with indoor cellular enhancement services that would work to alleviate poor cellular signal within the ISD's facilities. Utilizing our network design capabilities with Nextivity's Cel-Fi QUATRA 4000, we were able to provide the district with a custom solution that would adequately fit their personal needs. One of the primary reasons Laredo sought this service to begin with was to make certain that all students and staff would have the capability to contact first responders in the event of an emergency.
"Laredo ISD was experiencing dead zones in its facilities due to building materials such as concrete and cinder blocks that were obstructing cellular carriers' macro signals from penetrating into and throughout buildings. "The areas that required coverage in this initial project at Laredo ISD ranged in size from 10,000 to 200,000 square feet. The district wanted a solution that could receive signal off-air from the cellular towers and amplify the signal for all major U.S. carriers. They also required the least amount of intrusive cabling and wanted a system that could be monitored in 'real-time'," explains William Gray, chairman and CEO of Wytec International, a member of the Safer Buildings Coalition. "With Cel-Fi QUATRA, we were able to design a cellular enhancement solution that cost-effectively met all of the ISD's current technical and safety requirements."
Since November, Wytec has provided it's cellular enhancement services to 3 of the district's 33 academic institutions. Following the completion of these projects, Laredo ISD officials were able to recognize the benefits of the system almost immediately as feedback from students and staff has been positive. Due to this level of high satisfactory, the district will continue working with Wytec in completing the remainder of it's 30 campuses. Here is what Laredo ISD's Assistant Superintendent, Miguel Munoa, had to say about the collaborative solution.
"The Cel-Fi QUATRA solution offers a simple, manageable system that is scalable, reliable, and carrier agnostic. The result is enterprise grade service delivery that provides consistent communications for all of our students and teachers while giving them peace of mind as they carry out their day-to-day activities at our campuses,"
To view full case study, press here