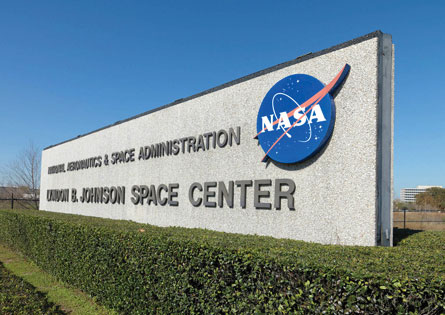 NASA – Johnson Space Center, Houston, Texas
Project Type: Cellular Enhancement
Houston's Johnson Space Center faced a problem that many companies face. Many buildings on campus had issues with cellular coverage. Employees, contractors and visitors complained about the coverage issues and were unable to complete their work due to the poor cellular coverage. As a result, NASA submitted bids for a cellular enhancement solution.
The solution selected by NASA was to install Cel-Fi by Nextivity QUATRA 2000 systems in select buildings throughout the campus. This enhancement would improve cellular services for all four US carriers in the chosen areas. Wytec partnered with SAIC under their contract with NASA to provide coverage to a select group of buildings throughout the NASA JSC complex. While each project was completed separately, Wytec was selected each time based on the technical requirements and the best cost option for the government.
Cellular signals have been vastly improved in all buildings completed to date. Work continues at several additional buildings, and all installed systems are monitored daily, with software updates automatically downloaded as they become available. Any hardware issues are reported through the Cel-Fi Wave Portal and notifications are made to the Wytec Network Operations Center. Typically, most issues are resolved prior to anyone at JSC noticing.