Why 5G Can't Succeed without a Small Cell Revolution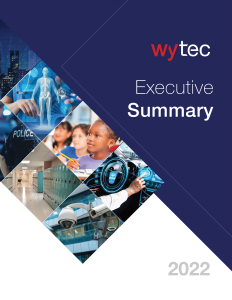 Today's cellular networks are being constantly challenged with the massive influx of Smartphones and other smart devices absorbing much of America's available bandwidth. This influx is additionally challenging the ability to support the emerging new IOT applications such as distant learning, public safety, driverless cars, remote medicine and many other applications connected to a "Smart City".
In a bold statement made by one of America's largest research firms, Price Waterhouse Cooper (PWC), it stated that "5G Can't Succeed without a small cell revolution". Wytec International owns patented Small Cell technology known as the "LPN-16". Most recently, Wytec is involved in the development of an integration solution designed to support gunshot technology with a focus on protecting America's independent school districts. When completed, the product solution will include Wytec's patented LPN-16 Small Cell and support multiple IOT solutions including 5G for cities.
To Learn more about how Wytec's LPN-16 patented technology discusses predictable revenues, significant partnerships, and its successful application to NASDAQ, please review our 2022 Executive Summary by clicking below.