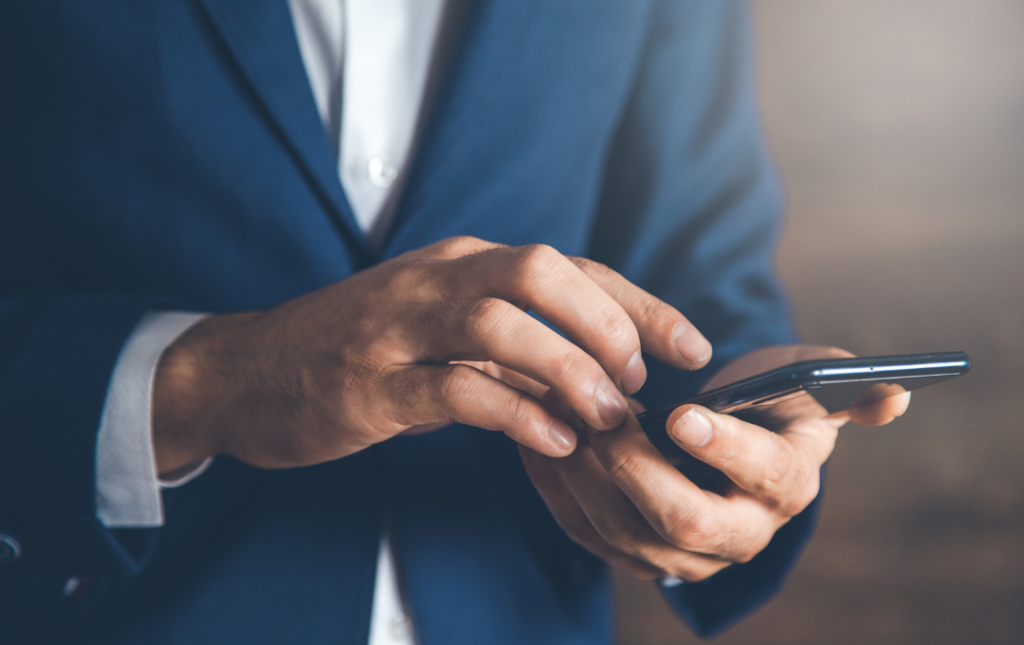 Does your building have poor phone signal?
If your building has bad phone service, you are not alone. Every day, many businesses, regardless of size or industry, experience poor indoor cellular coverage within their facilities. This can negatively impact a work environment as customers and staff can experience slow phone speeds, dropped calls, and the inability to contact 911 in the event of an emergency. A cellular enhancement solution, like Wytec's, will fix this problem.
What causes poor indoor connectivity? There are several factors that can contribute to poor in-building cell service such as…
Thick construction materials like concrete, brick, steel, and low E-glass
The distance between a building and the nearest cell tower
Surrounding obstacles between your phone and the nearest cell tower such as tall buildings, trees, hills, valleys, etc
Mass cellular usage within an area
What is Cellular Enhancement?
Cellular enhancement is a telecommunications solution used to boost or improve indoor phone signal. This is usually done through a Distributed Antenna System (DAS), which increases your in-building signal strength by capturing outdoor cellular signal from nearby cell towers, amplifying it, and rebroadcasting the enhanced signal indoors. This is done by placing an antenna on the exterior of the building (a signal source) to capture the signal and passing it to the distribution system. In a hybrid DAS system, like Wytec's, the signal is rebroadcasted via antennas located inside the building resulting in seamless uninterrupted connectivity throughout an entire building. "Hello, I can't hear you" and "Are you there?" will be nonexistent with the help of an inbuilding cellular enhancement system.
DAS solutions can amplify cellular service for all major carriers including T-Mobile, AT&T, and Verizon. There are instances when building owners are only experiencing issues with one particular carrier, but all the other carriers are working fine. In this event, we would recommend a single carrier solution that would amplify the signal for just that carrier alone. If we were dealing with a building that was experiencing poor signal with all carriers, we would implement a multi-carrier (neutral host) solution. Wytec offers ever-green solutions to meet your needs.
Why is Cellular Enhancement important?
Let's be real. We live in a technology-driven era where our cell phones provide much more value than just calling and texting. According to Pew Research, 97% of Americans have cell phones, of which 85% now have smartphones, compared to the 35% when the study started in 2011. Aside from direct communications (messaging/calling), our phones are used for location assistance, financial transactions, internet browsing, news, shopping, travel, security, data storage, emergency services, and so much more, which are typically stored under our "apps". Without a stable wireless connection, we cannot guarantee the efficient use of our devices and the applications we use on a daily basis.
Good phone signal in Business
While the use of our cellular devices plays a prominent role in our personal lives, they find their place in the business setting as well. As nearly all businesses utilize technology in some way, our cell phones have become part of how we do our jobs in modern society. A strong indoor cell phone signal can benefit a business in the following ways…
1. Direct Communication: Regardless of industry, one of the primary and most straightforward ways technology is utilized in business is for direct communication. Employees can stay in touch with colleagues, customers, and partners through phone calls, messaging, email, and virtual meetings. Good cellular signal guarantees employees are able to communicate effectively and efficiently to both internal and external contacts anywhere in the building.
2. Enhanced Customer Service: The reliable use of cellular devices within a building will improve the overall customer experience. A strong phone signal allows staff to provide mobile support on the move within the building, allowing for increased availability and responsiveness to customers. This also allows for stronger voice quality, minimizing the possibility of miscommunication and aggravation on the part of customers and staff.
3. Improved Safety: In an emergency, having a strong phone signal is essential for staff, customers, or tenants to swiftly call emergency services like 911. Reliable indoor phone signal not only ensures the call can be made, but also ensures that dispatch on the other end of the line will hear the caller clearly. This is essential for guaranteeing a prompt reaction and successful emergency situation resolution.
4. Maintained Professional Image: With a good indoor phone signal, a business demonstrates its commitment to the adoption of modern technology and shows that the company values communication and staying connected. With fewer dropped calls and better call quality, businesses may see improved business opportunities and fewer frustrated customers.
Good signal means good business
As our world continues to technologically advance at a rapid pace, our devices become a more integral part of both our personal and business lives. Ask yourself this: Do you consider phone service a necessity? Or how about this: Would you live in a home where you couldn't make a 911 phone call? We spend nearly one third of our lives in a business setting, and it would be absurd to think we spend so much of our lives somewhere we had difficulty communicating with our clients, colleagues, family, and emergency services. Cellular service is no longer a luxury, it's a necessity. Don't let your business suffer, contact Wytec to see how we can boost your phone signal with our cost-effective solutions.