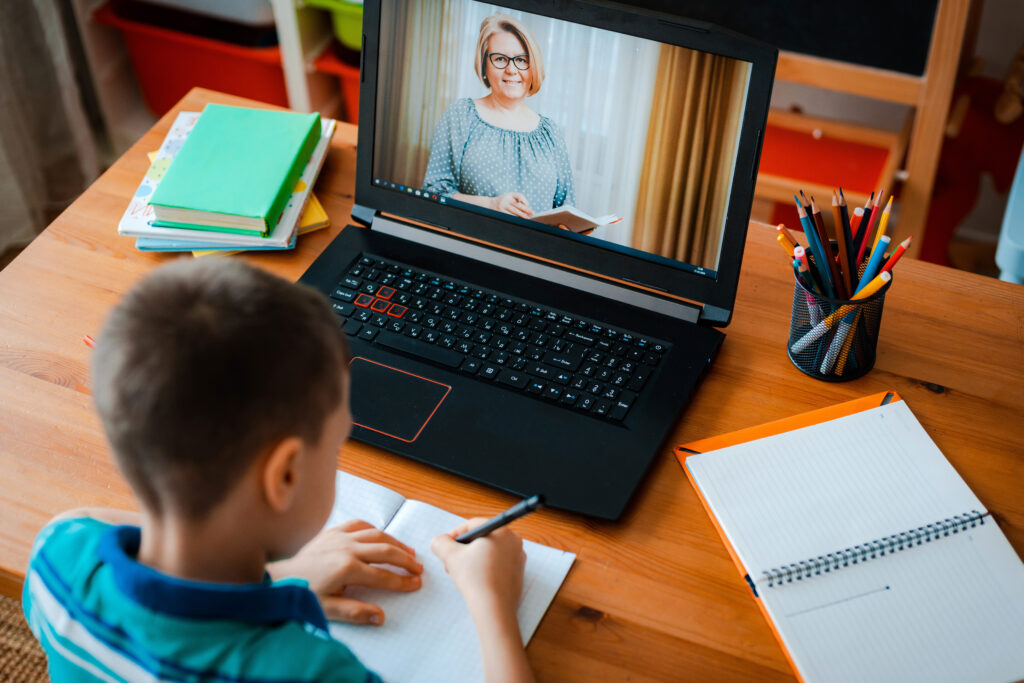 Though the Digital Divide in America has always existed, it wasn't until the unplanned nation-wide shutdown resulting from Covid-19,  that the issue was brought into the public eye. As nearly 131,000 K-12 schools across the U.S were forced to shutdown, 56 million students aged 3-18 had to make the transition of attending school online from their homes, assuming they have broadband access at home.
Recent data by the National Center for Education Statistics (NCES), showed that more than 9 million students across the country did not have internet access at their homes. On top of this, nearly 11 million students also lack a digital learning device (laptops,tablet, home desktop, etc). That's around 14-17% of children across the nation who's quality of education is affected due to factors that are simply out of their control.
Schools shut down a couple months prior to the start of the 2020 summer vacation, which allowed some relief for faculty and students, but as the start of the 2020-2021 school year has begun, schools must continue to plan for the unknown. Most districts are beginning this school year online and assessing further action on a weekly basis, while others are having in-person classes and adjusting as needed. There is still quite some way to go until we can expect a full back-to-school launch, but remote learning will remain a possible alternative. However, to achieve success of a digital education platform,  children need equal access to internet.
To emphasize the matter of this issue, here's a quick comparison of two Texas school districts which will remain unnamed. The districts are similar in population, but the percentage of households with broadband access differs greatly. Another factor that greatly contributes to this digital inequity is median household income. "District A" had a median household income of $219,315, while "District B" was at $30,580. To view more aggregate data on U.S school districts click here

One of the actions already taking place to alleviate some of the burden on families is providing students with portable hotspots. Schools are also adding Wi-Fi units to designated parking lots, allowing students access to internet. Though these solutions ultimately make a positive difference, they are not sustainable or cost efficient.
Private LTE Networks Support Distance Learning
Private LTE solutions are individual localized networks which can feed off the Citizens Broadband Radio Service (CBRS), shared spectrum in 3.5 GHz band. These networks allow organizations and enterprise to utilize shared spectrum, which will essentially provide broadband access to the areas they serve. These cellular-based solutions perform similar to (or often better than) traditional Wi-Fi, as this technology allows for increased speeds, enhanced security capabilities, and extended data capacity. Private LTE solutions also extend to wider areas and do not require the deployment of complex infrastructure, making them much more cost-efficient and easy to install. Academic institutions will essentially be able to build and operate their own private mobile networks in which students, staff, and administrators can access school resources and applications from anywhere.
With the integration of this CBRS network technology, schools could also provide a more customized experience for their students. Since the schools themselves would have control of the network, they can enhance performance optimization capabilities based on the specific applications and services needed within the organization. Administrators would also have complete authority over access to the network and the content that is being consumed. This would prevent students from viewing inappropriate content and insecure websites.
CBRS does not require any licenses to access the spectrum, which greatly reduces the overall cost in making a large investment on network infrastructure. Additionally, there are government-funded programs that are aimed at reducing the cost of educational technology. Patterson Unified School District, in Patterson, California recently utilized funds allotted by the government-issued Coronavirus Aid, Relief and Economic Security (CARES) act to support it's investment in a private LTE network. The network would support students without home broadband connectivity. This bill was signed into law on March 27th, 2020, and provided $13.2 billion for K-12 schools throughout the country. These funds could be used for several different initiatives, including the purchase of education technology, like Private LTE. To read more on the district's investment in private LTE, click here