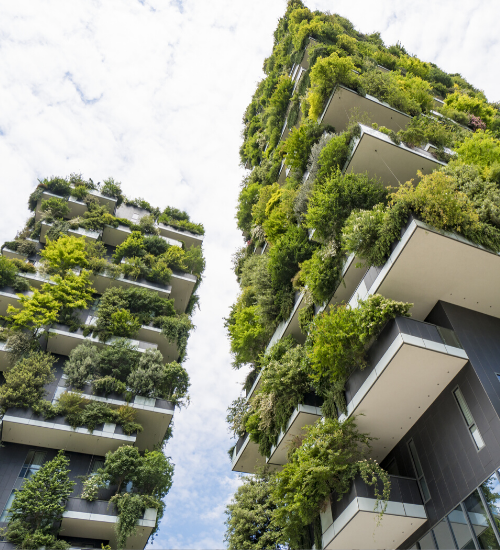 Forest smart cities are a concept that is being developed by Stefano Boeri Architetti (SBA), an urban architecture company based out of Milan, Italy. His plans combine sustainable energy, biodiversity, and smart city technology.
Cities, which largely contribute towards climate change, can now play an essential role towards the journey of a climate-change-reversing solution by integrating urban-city infrastructure with forest vegetation. Temperatures continue to escalate by the day, causing high-temperature problems like the bushfires in Australia. This tragedy killed 34 people, 480 million animals, and destroyed nearly 3,000 homes. The fires are known to be a result of hot and dry conditions, which are directly impacted by climate change.
An increase in the number of forests and trees with the use of a CO2 fertilizer will "drastically reduce pollution, energy consumption and the "urban heat island" effect, increasing biodiversity of living species and making cities safer, more pleasant, healthier and attractive." according to SBA's manifesto. In addition, forest cities will aim at making everything eco-friendly through the large implementation of solar panels, electric cars, mist fans, and energy saving applications.
Innovation will be seen in nearly every designable aspect of the city. Smart streetlights, autonomous vehicles, sensor-enabled parking, efficient railways systems, and an underground roads/parking system which will make better use of general city space are just a few of the transportation initiatives.
Though these cities may be different by design, structure, and environmental impact, they will still be regular, high-functioning communities with restaurants, entertainment, academic institutions, hotels, nightlife, you name it. China, Malaysia, and Mexico are countries that currently have forest cities being launched in the making. It is important as a worldwide society we recognize global environmental issues, own responsibility, and take corrective action towards providing a better future for generations to come.