5G Patent Investment Opportunity
Wytec, an advanced global telecommunications Company, has just received an SEC appraisal for its 5G LPN-16 patent portfolio (now two patents) from the Inavisis Corporation conducted by Dr. Sam Khoury, a renowned patent expert with extensive experience in the telecommunications industry. The Wytec patent portfolio has now been officially appraised at $153 Million. The LPN-16 is ideally designed to support citywide 5G initiatives. This will have a significant impact on Wytec's overall valuation when determining our price per share upon our planned IPO public listing.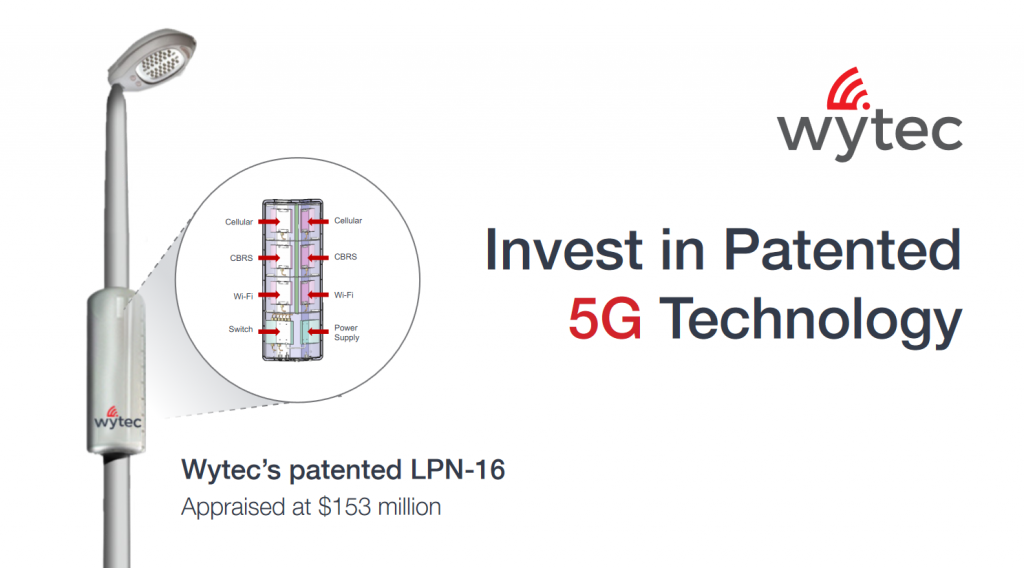 Wytec has already been awarded both county and school district projects to pursue its initiative in solving the Trillion Dollar Digital Divide problem across America utilizing multi-trillion-dollar government funding programs directed to U.S. cities, counties and independent school districts.
To take advantage of Wytec's planned IPO prior to termination, the Company has issued a "short-term" RegD 506 (c) Offering to accredited investors only. This Offering will expire upon a final commitment letter from our IPO underwriter currently underway.
To learn more about how to participate in our Pre-IPO RegD prior to termination, click on the link below.
Please fill out the information Below